By
Cameron Mana, President
2016 has been a busy year with many successful events and outcomes.
In May, a Commerce & Economics Panel Forum and Q&A session were held for the benefit of over thirty students. Dr Glen Richards, Nigel Hobart, Catherine Parkinson, David Alcock and I had dinner with the students, followed by an informative and highly interactive Q&A session.
Based on the first event's positive feedback we held a second Engineering Panel Forum and Q&A session in September. Mr Hari Poologasundrum, Karen Quinlan (ex- Duchesne), Lachlan Hanly, Brad May and I attended this dinner and Q&A session. Again, the session was attended by over thirty students.
These sessions not only provide an important opportunity for students to pose questions to business leaders in their field, but they also provide Old Johnians with an opportunity to meet young, talented and highly-motivated individuals who will soon be looking to begin their careers.
Our plan is to expand this program into alternate disciplines in 2017. Should you be interested in participating in these panel discussions in future, please send an email to admin@oldjohnians.com.au and let us know of your interest and your professional field.
On 22 July, the Old Johnians' Association held its Annual General Meeting and Annual Dinner. The dedication and outstanding service of Mr Peter Hollingsworth to the Old Johnians' Association was acknowledged at this meeting, following his resignation from long standing positions as Old Johnians' representative on both the College Council and the Foundation. Appreciation was also shown for Prof. Jeff Dunn (former President), Mr Ian Smith (former Treasurer) and Mr Rob Brown who stepped down from the Old Johnians' Association Committee after many years of dedicated service.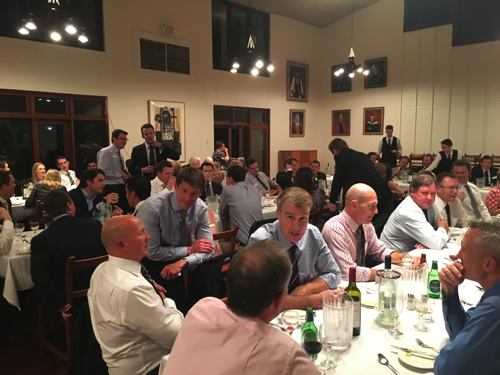 Miss Kate Dixon was appointed to join Mr Hamish Bonifant as the Old Johnians' Association representatives on the College Council while Hamish Bonifant's appointment as the Old Johnians' Association representative on the Foundation Board, was formerly ratified.
In September 2016, the freshers of 1986 organised a Fresher's of 1986 Reunion at the Regatta Hotel. Organised in conjunction with the Women's College, Old Johnians flew in from around the country and overseas. The evening was complete with a guest appearance from the College Exec and O-Week Committee and the freshers morbidly failed the 1986 fresher's exam. Entertainment for the evening was provided by former College band Under Construction – who played pretty much every classic song of the 1980s and 1990s. It was a fantastic evening and I extend a huge well done to the organisers!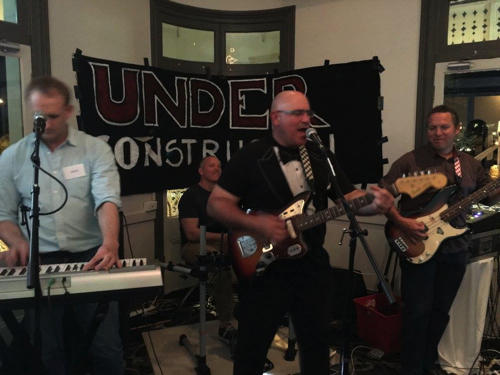 In October 2016, the student club organised the second annual Old Johnians' Day.
A crowd of several hundred-people turned up to watch a series of sporting events (including men's and women's Sevens, Soccer and Rugby) and then headed along to the Buttery Bar to share plenty of stories. Importantly, the John's/Leo's Challenge Trophy was deservedly won by the St John's College XV, who spanked the poor, hapless Fleonians.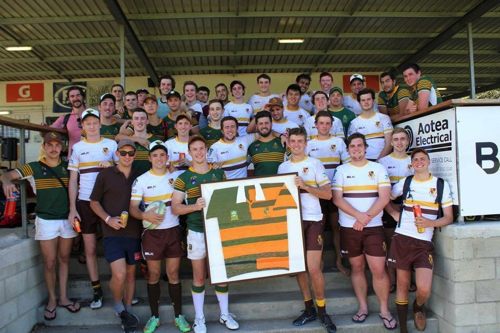 We look forward to this event continuing to grow as a fixture on the annual calendar.
I would like to extend a special thanks to the Old Johnians' Association Executive and Committee; the Students; and Adam Bonner and Hannah Donaldson in particular for their tireless endeavours in strengthening the connection between the student body and the Old Johnians' Association. You have all done a wonderful job this year.
In closing, I wish you and your loved ones a very Merry Christmas and we look forward to seeing you next year.
View other articles: