St John's College students thrive in an environment of inclusiveness, encouragement, support and friendship. As a Foundation, we strive to further reflect the warmth and generosity of spirit of our College community through the provision of opportunities that help facilitate our students to make a lasting and positive difference in their chosen field and, ultimately, the lives of others.
Every year, through extensive fundraising and the generous contributions of our extended community, the Foundation proudly supports up to 70 Johnians with much-needed financial assistance to cover living and educational expenses while at college.
Our comprehensive Bursaries and Scholarships Program is designed to make a real difference to the lives of deserving students, new and existing, providing them with the recognition and financial support they need to realise their true potential.
The Foundation is fortunate to be guided by an independent Board of Directors from diverse professional backgrounds, comprising mostly Old Johnians, and who all share a passion for service to the College.
+$
Paid to college since 2013
+
Scholarships Awarded Per Year
in 5
College Students Provided Assistance Each Year
Our People – Board of Directors
Hover image to view more info.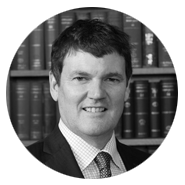 Mr. John Peden
Chairman
John Peden is a Brisbane-based barrister. He has been in private practice since 2000, and before that worked as a solicitor in both Brisbane and London. He attended St John's College between 1984 and 1986, where he served on the O Week Committee and on the Student Executive as Treasurer. He graduated from the University of Queensland with degrees in Commerce and Law. John's ties to the College have remained strong for more than three decades. He has been a Director of the Foundation since 1996 and Chair since 2013.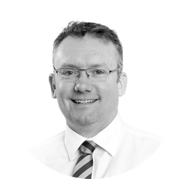 Mr. Peter Sullivan
Deputy Chairman
Peter Sullivan has been involved in the property, finance and wealth industries for more than 20 years. He is the General Manager of Astute Financial, one of the country's largest independent mortgage and financial planning aggregrators. A Chartered Accountant by trade, he completed his Commerce and Laws degrees at University of Queensland. He entered St John's College in 1987 and resided at college for all five years of his studies. In 1990 Peter was President of the first Student Club to welcome the entry of female Johnians as members. Peter has been a director of the Foundation since 1991 and sits on the Investment Committee.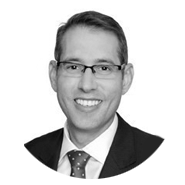 Mr Andrew Carrick
Hon Treasurer
Andrew (Andy) Carrick is a Chartered Accountant and an Assurance Partner with global accounting firm Ernst & Young (EY). Andy is also EY's Mining & Metals Leader in Queensland. Having completed a Bachelor of Commerce (Hons) at the University of Queensland, Andy commenced his professional career at EY before leaving to pursue work opportunities with a significant global mining company in Australia and overseas. He returned to EY in 2003. Andy attended St John's College between 1994 and 1996, and was on the Student Executive as Treasurer and Secretary during that time as well as holding the student allocated title of 'perpetual fresher' in 1996.
Mr Hamish Bonifant
OJA Representative
Hamish Bonifant graduated from the University of Queensland with a Bachelor of Economics and has been working as a successful stockbroker since 1990. Hamish spent his undergraduate years at St John's College and was actively involved in College life having held the roles of Student Executive Social Convenor and President of the St John's Surf Live Saving Club. Hamish has served as President of the Old Johnian's Association (OJA) and currently sits on the College Council as an OJA Representative. Hamish joined the Foundation Board in 2015. Hamish's claims his debt to St John's is immeasurable, having met his wife at Women's College with whom he now has three children.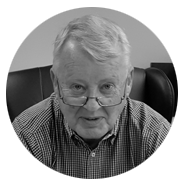 Mr Robert Cripps
AM – Corporate Rep
Robert Cripps is a company Director based in Melbourne, Victoria. Until recently, he was Chairman of Velcro Industries and remains a Director of that company. A passionate advocate for quality, lifelong education, his involvement with the College came about through his friendship with past Warden, John Morgan. Through his and his firm's philanthropic dedication he has since funded a development survey for the College, the Cripps Court development in March 1987 and, more recently, the Edward Cripps organ donated to the Chapel. Robert is an Honorary Fellow of St John's College.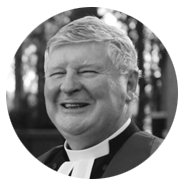 Canon Prof John Morgan
(former Warden)
John Morgan is a graduate of Melbourne and Oxford Universities, a former Visiting Scholar at Harvard, Visiting Fellow of Magdalene College, Cambridge, and Fellow Commoner of Peterhouse, Cambridge. He is a Doctor of the University of Queensland. In previous years John's various roles included teacher in Melbourne, Chaplain of Oriel College, Oxford, and Assistant to the Governor of California (Washington office). He was Warden of St John's College from 1982 to 2012. During this time he also taught some subjects at UQ and served on local, state and federal government committees concerned with ethics in medical research, as well as on many church bodies. John founded the St John's College Foundation in 1988 by inviting an enthusiastic but unsuspecting group of Old Johnians and 'their mates' to join him at lunch in the city, and, as they say, the rest is history!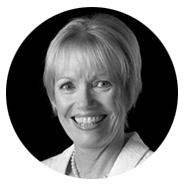 Dr Jane Williamson
College Council Representative
Dr Jane Williamson (B.Econ, BA, MA, PhD) is a former Principal of The Women's College within the University of Sydney (2008-2013). Prior to that Dr Williamson had a long career as an academic at QUT. When she left that institution in 2007, she occupied the position of Executive Director, Northern Campuses.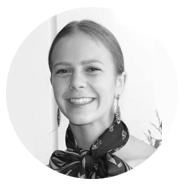 Ms Hannah Whitton
Student Representative
Hannah Whitton is a current third-year student at St John's College. She is studying a Bachelor of Law and Commerce and works part-time as a legal secretary. The eldest of four children, Hannah grew up on a cattle property in Tenterfield NSW and attended Fairholme College in Toowoomba. In 2017 she is the College Student Club Treasurer and previously has been part of the college committees for O Week, Merchandise, Valedictory, Wellness Week and organised the 2016 Johnian ladies' charity cocktail events. Hannah competes for St John's in cross-country and rowing.
Rev. Professor Rodney Wolff
St John's College Warden
Rodney Wolff was appointed Warden of St John's College in early 2017 after acting in the role since 1st December 2016. His previous church appointment was as Associate Priest at St Augustine's, Hamilton. For the past 25 years, he has held academic posts at University of Queensland (UQ), Queensland University of Technology, and the University of Glasgow, as well as Visiting Research Fellowships at Balliol College, Oxford, and Jesus College, Oxford. His work as an academic statistician has embraced theory and applications in risk, mine planning, financial econometrics, public health, and complex systems. Having left academic work in 2016 for full-time service in the diocese, he continues as an Honorary Professor in the School of Mathematics and Physics at UQ, in the same School from which he obtained his BSc. He holds a DPhil from Oxford and was recently elected as Fellow of the Queensland Academy of Arts and Sciences.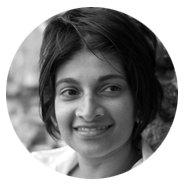 Dr. Sasaka Bandaranayake
Director
Dr. Sasaka Bandaranayake, originally from Townsville, attended St John's College from 1992 to 1995 while completing her medical degree. Sasaka was the College's first female Student Club President (1994) and is a current Director of the St John's College Foundation. She is a paediatrician with the Queensland Paediatric Rehabilitation Service at the Lady Cilento Children's Hospital (Brisbane).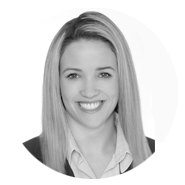 Mrs Catherine Parkinson
Catherine is a Senior Manager in the Business Tax Advisory team at Ernst & Young (EY). She completed her Bachelor of Laws/Bachelor of Commerce at the University of Queensland and resided at St John's College for her first three years. She recently married a fellow Old Johnian and believes their first-born daughter is undoubtedly a Johnian-in-the-making! Catherine thoroughly enjoys the camaraderie of the Foundation and Old Johnian Association and relishes the opportunity to make a difference in the lives of young students.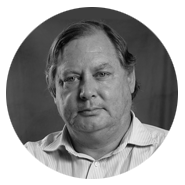 Mr Mark Williams
Governor
Mark Williams is a Brisbane-based Telecommunications Engineer. He worked for The University of Queensland (UQ) for ten years and for telecommunications manufacturers in Europe and China for over 15 years before returning to Brisbane to establish a training and consulting company in 2015. Mark attended the College from 1982 to 1988 and again from 1994 to 1997, serving the student club as Vice President, O Week Director and ICC Vice President and St John's College as Proctor and Senior Tutor. Mark holds honours degrees in Electrical Engineering, Computer Science, and Asian Languages and Studies from UQ and is a Governor of the St John's College Foundation.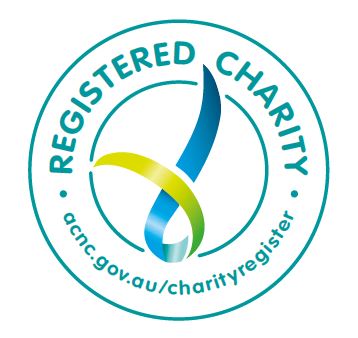 Investment Strategy
The Foundation has simple aims, namely the raising of further funds, astute management of existing investments and the principled and responsible award of financial assistance to enable deserving students, new and existing, to attend the College.
The Foundation manages its investments in accordance with an Investment Strategy document that is considered and adopted by the Board each year.  The content of the strategy is similar to that adopted by the Commonwealth Future Fund.  It provides for the engagement of a professional fund manager, currently Crestone Wealth Management, to oversee all aspects of the performance of the various investments. The Strategy permits the manager to manage the investments across a range of investment classes, including cash, Australian and overseas equities and bonds.
The Foundation has a dedicated Investment sub-committee to oversee the performance of the investment manager, the investments and the Strategy itself.
The Investment Committee currently comprises John Peden, Hamish Bonifant and Peter Sullivan, who together bring a mix of industry expertise and professional investment management experience for the benefit of the Foundation.
The trustee company is a registered charity with the Australian Charities and Not-for-profit Commission and donations to it are fully tax-deductible.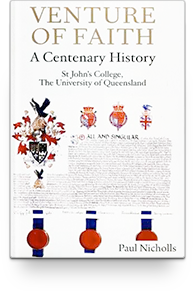 Venture of Faith Book
A Centenary History
Paul Nicholls
History
St John's College
University of Queensland
St John's College began as the initiative of Archbishop St Clair Donaldson, who announced its genesis at the Brisbane Diocese Synod of 1911. He gathered a group of laypeople who formed a company to found, finance and operate the College.
Read More